Holistic Healing for Radiant Health with Amy Bacheller, M.Ed, N.C.
Here you will find inspiring stories, tips and insights from Amy's lifelong journey as a spiritual seeker and her twenty-five years of experience as a holistic health practitioiner.
Read More →
The recipe for this refreshing, super fruit pie was inspired by Anthony William, author of Life-Changing Foods. It is so delicious and easy to make in its simplicity.
Read More →
A heavenly recipe for fresh, creamy, dairy-free yogurt.
Read More →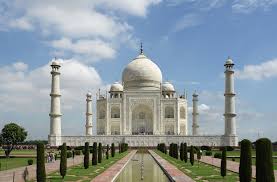 In a culture which views vegetarianism as the norm, I readily embraced my host Indian family's way of eating. It was easy for me to make the transition. I never missed eating meat.
Read More →
Join in community with a global tribe for a gentle fall cleanse based on enjoying an abundance of fresh fruits and vegetables. This is a virtual class with live video conference calls and a private Facebook group. Click on the title for more details.
Intuitive spiritual guidance is available to each of us. Learn how to connect with this powerful source for healing, wisdom, support and protection for any aspect of our lives. In this four week series our focus is on connecting with the Faeries (week one), Plants (week two), Trees (week three) and Crystals (week four). Click on the class title for details.
Join us for this epic cleanse at the beginning of the new year to reboot and recharge your hard working liver. Use the power of fruits and vegetables to invite and allow your liver to clear and release stored toxins, poisons and pathogens. Your overall health and well being will be impacted in a profoundly positive way with this safe, gentle, effective cleanse. Click on the class title for details.